Rachel McMinn, Founder & CEO
Rachel McMinn, Founder & CEO
Why I founded Neurogene
"My older brother lives with an undiagnosed rare neurological disease. I have witnessed firsthand, initially as a sibling and then into my adult life, the devastating impact his condition has had on my entire family. His condition inspired a profound sense of purpose and responsibility in me to want to make the world a better place for other people and families living with similar challenges.
I dedicated my early life to science, studying chemistry in college, completing a Ph.D. in chemistry and molecular biology, and accepting a post-doctoral fellowship in cell and molecular biology. I then spent the next 13 years as a Wall Street biotechnology equity analyst, learning about cutting edge science, its application to develop transformative medicines, and the recipes for company failures and successes.
I left my Wall Street career in order to learn how to directly apply my scientific and analytical skills in advancing treatments to patients. I took on the role of Chief Business and Strategy Officer at Intercept Pharmaceuticals, and spent several years gaining leadership and operational experience. However, when gene therapy began to show that life-altering improvements for patients with genetic diseases was possible, it was a crystalizing moment when I knew I needed to be part of this genetic medicine revolution, and it provided the catalyst for me to found Neurogene in 2018."
About Neurogene
At Neurogene, our focus is to develop life-changing genetic medicines for patients and their families affected by rare, devastating neurological diseases.
OUR VISION
Push the boundaries of genetic medicine to address complex and devastating neurological diseases.
OUR MISSION
Turn devastating neurological diseases into treatable conditions, to improve the lives of patients and families impacted by these rare diseases.
OUR CULTURE
Build a corporate culture that nurtures innovation, creative problem solving, and a strong sense of purpose, while honoring the patient/caregiver mindset.
Our Core Values
IT'S BETTER TOGETHER
We address the incredible complexity of gene therapy as a team, gathering insights, ideas, and perspectives from our internal and external subject matter experts and stakeholders.
KEEP AN OPEN MIND
In the rapidly evolving field of gene therapy, we regularly ask ourselves what we can do differently to solve emerging challenges.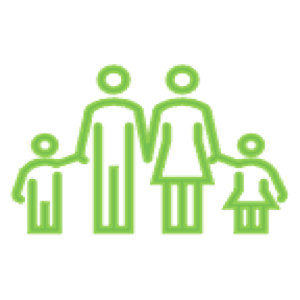 PATIENTS AND FAMILIES ARE WAITING
Knowing that families urgently await treatment options, we work with a sense of urgency balanced with the necessary scientific rigor to advance our gene therapy programs.
REIMAGINE THE FUTURE
We prize innovation, encourage new ideas, and actualize our vision to drive transformation in genetic medicine.
Our Leadership Team
Neurogene's senior leadership team brings a strong sense of purpose and extensive drug development experience to the task. Our founding leaders include:
Rachel McMinn, Ph.D.

Founder and Chief Executive Officer

Christine Mikail, J.D.

President and Chief Financial Officer

Stuart Cobb, Ph.D.

Chief Scientific Officer

Albena Patroneva, M.D., MBA

Senior Vice President, Clinical Development

Effie Albanis, M.D.

Senior Vice President, Early Clinical and Translational Research

Andrew Mulberg M.D.

Senior Vice President, Regulatory Affairs, Quality Assurance, and Quality Control

Ricardo Jimenez

Senior Vice President, Technical Operations

Arvind Sreedharan

Senior Vice President, Business Operations